dental tips sonic irrigator dentistry endo file sonic activator for root canal instrument tips ENDO Ultra Activator
1. Voltage: 3.7V. Rated Capacity:1400mAh.
2. Packing size: 8*10*21cm. 0.5kg/pc.
3. Eliminates biofilm and smear layer
4. Facilitates upward debris removal
5. Favors penetration of irrigants into the
non-instrumented zones
6. Improves the sealing of the obturation
7. Reduces the microbial load
9. The working part length of the taper file is
21 mm.
10. The working part length of the tapered
rod is 19mm.
Description:
EFFECTIVE ACTIVATION.
Science has shown that irrigants are more effective when they are electro-mechanically activated. Acoustic streaming and cavitation of intracanal irrigant has been shown to significantly enhance cleansing of difficult anatomy.
ULTRASONIC FREQUENCY.
EndoUltra™ is the only cordless activator unit capable of generating the tip frequency (40,000Hz) required to create sufficient acoustical streaming and the cavitation necessary to effectively clean, penetrate, and remove vapor lock.
EFFICIENT CLEANING.
Ultrasonic energy not only disrupts biofilm while improving penetration of irrigants and removal of dentinal debris, but it also greatly reduces bacteria levels and improves root sealing.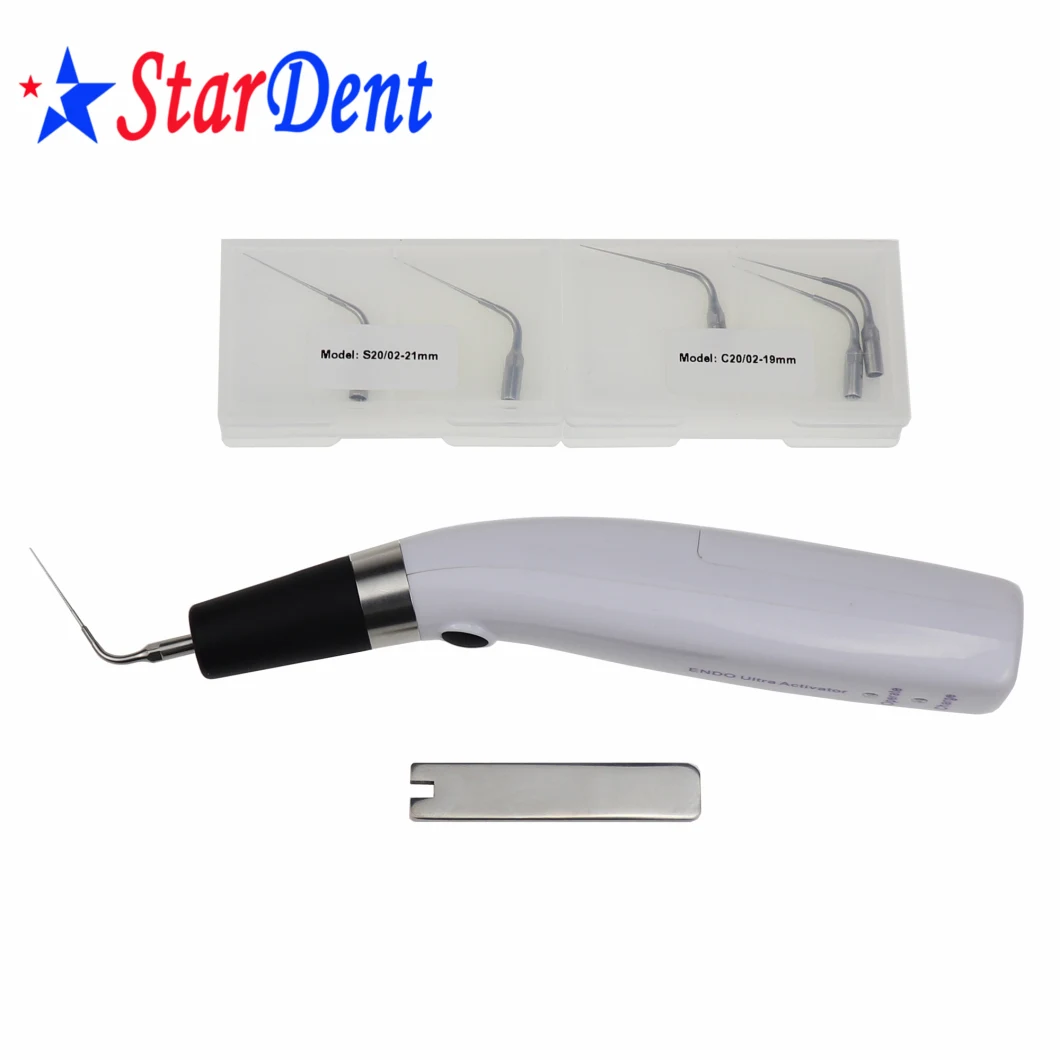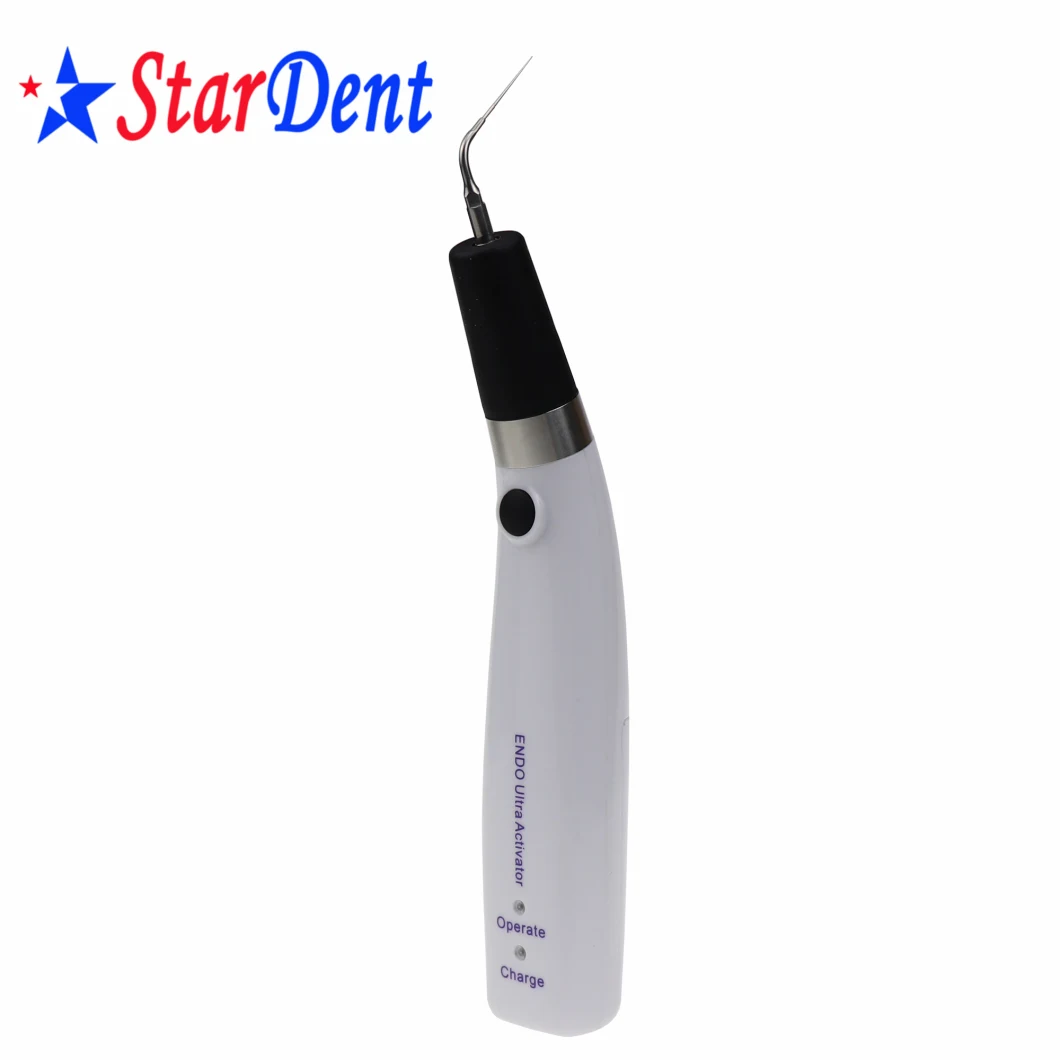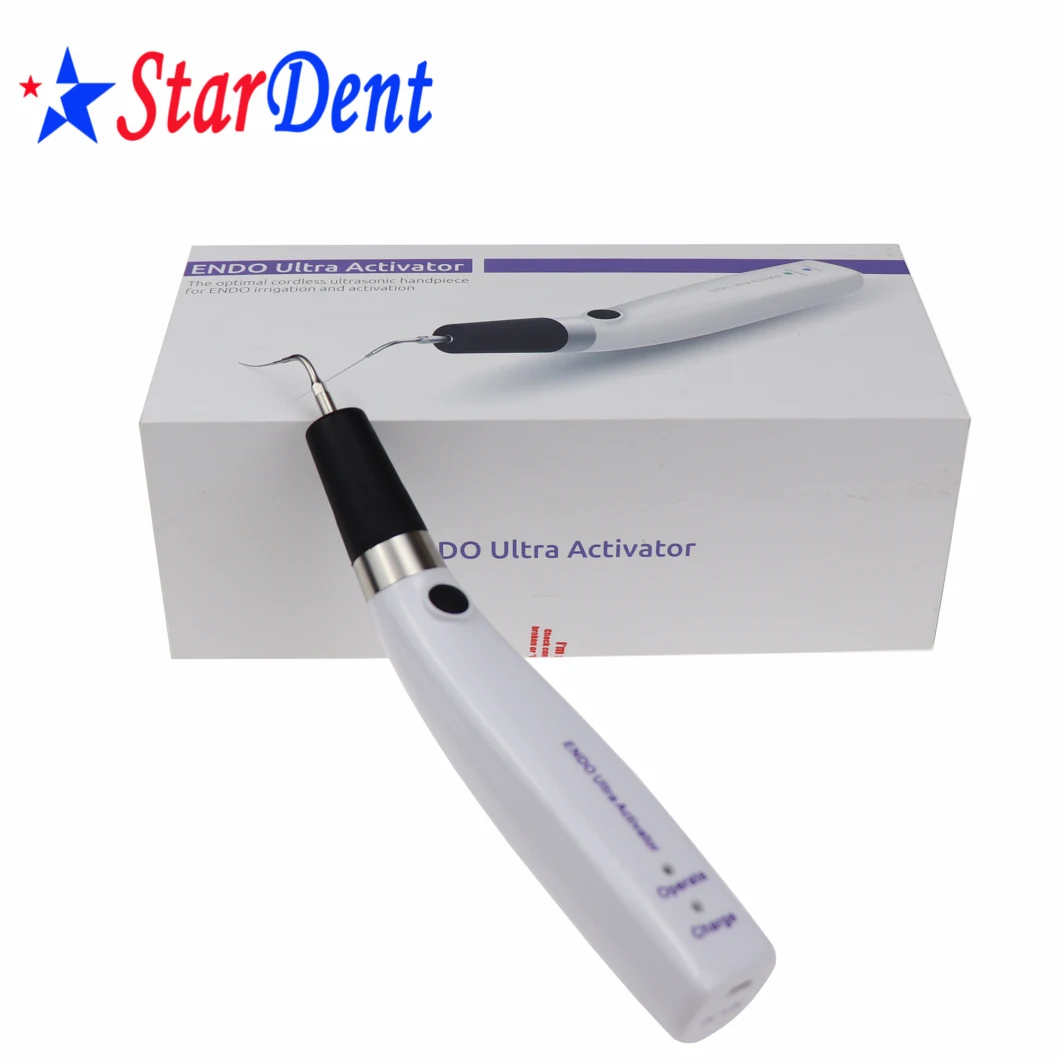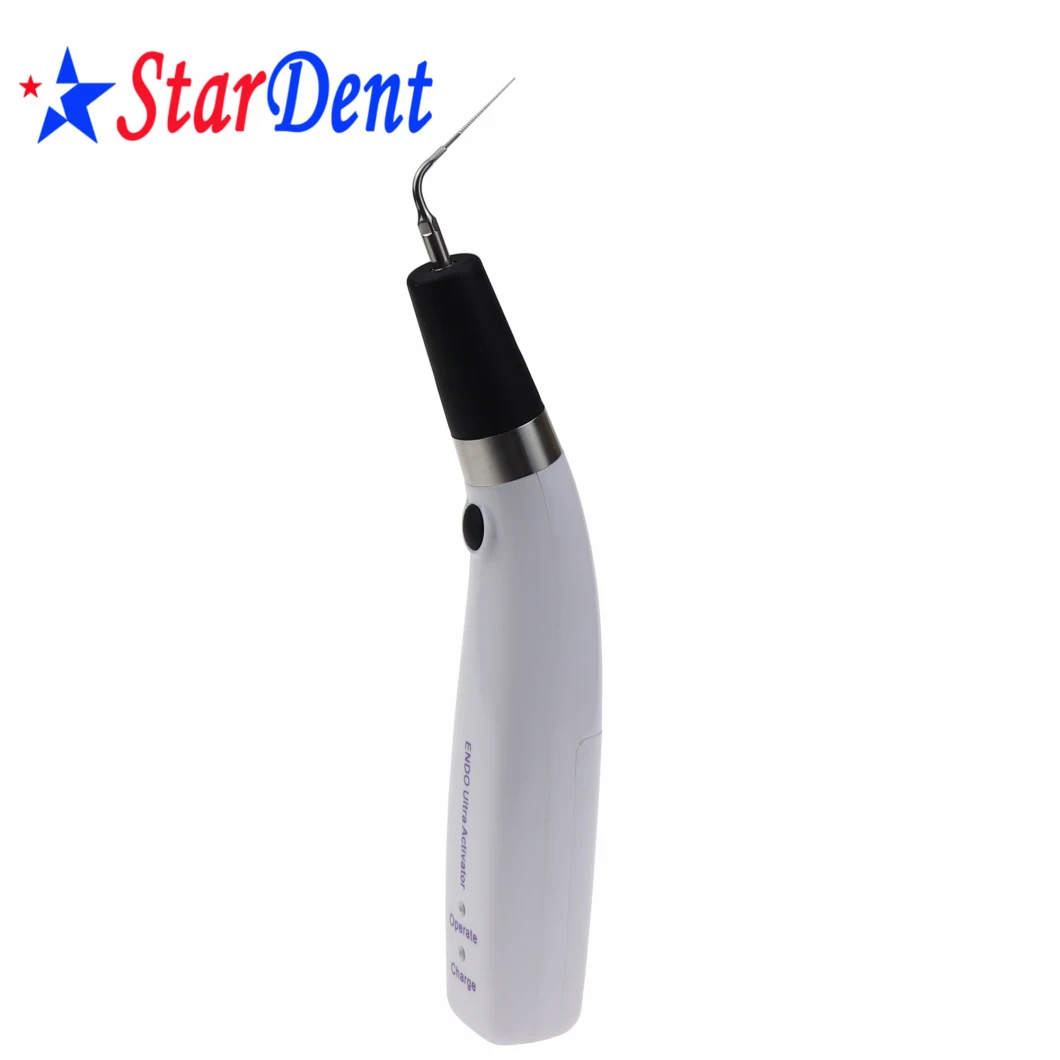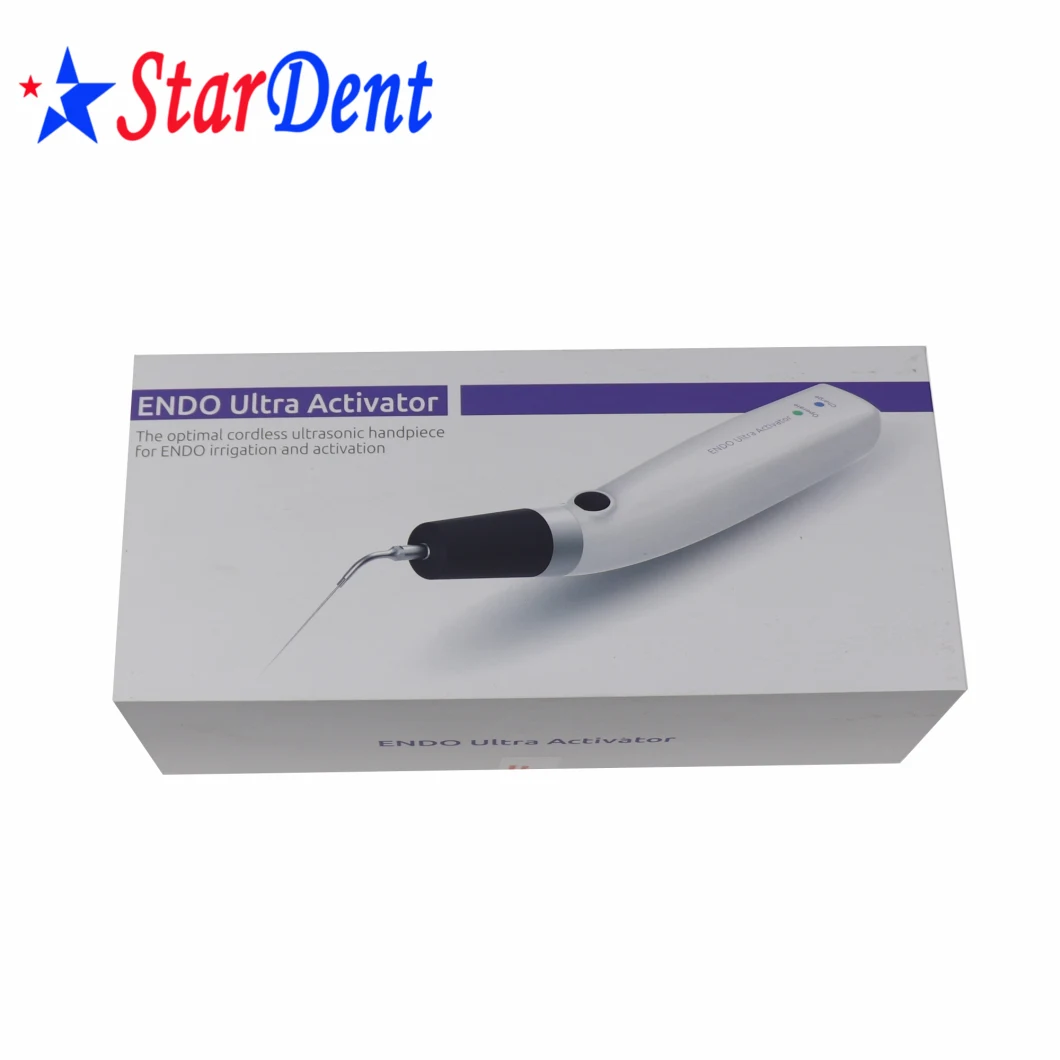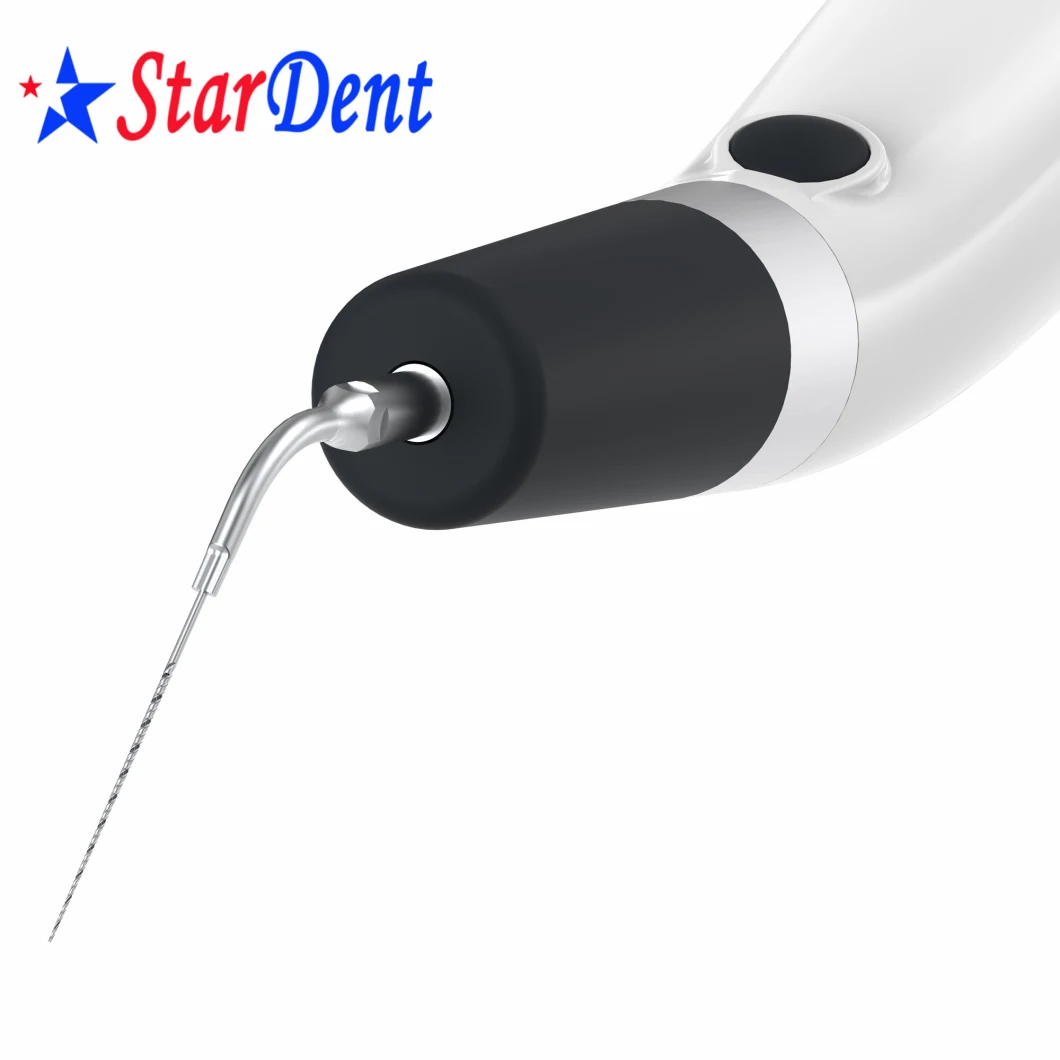 Payment:1. Full payment should be made within 5 working days of placing your order.2. After deliver goods, we will send the tracking number to you.3. We accept Paypal, Western union and bank transfer.4. Please make sure your payment address is correct.
5. EXW price.
Our main products are dental unit,dental files,dental burs,dental handpiece,dental material,air compressor,autoclave,X ray unit,ultrasonic scaler,light cure,air turbine handpiece,intra-oral camera and apex locator.Meanwhile we can supply branded products from Dentsply,Saeshin,Saeyang,NSK,Woodpecker,Vita,Meta,Coxo,Greatstar,BEING,SINOL,RUNYES,GAPADENT, SUPLINE,SMIC and so on.
Stardent Equipment Co.,Limited is located in Foshan,Famous Town of Chinese Gongfu,central area of China, a traditional commerce city with rich history and culture.
"For your better clinic,for all better teeth,for most beautiful smile" is our goal of developing.Welcome to visit website or company to know more.Thanks very much.
Any questions, please contact us.